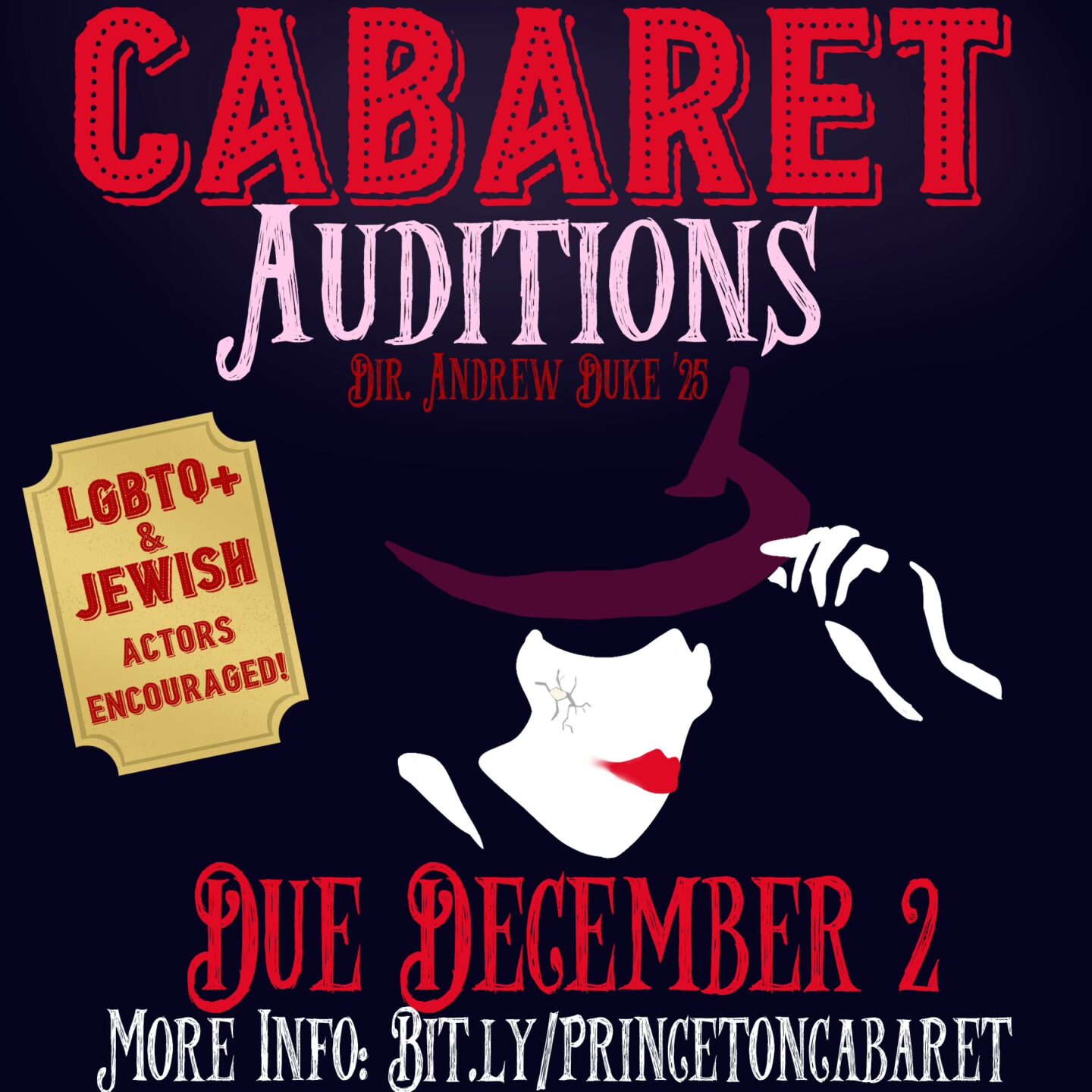 For Reunions 2023, PUP and Theatre Intime, in collaboration with the CJL Play, are bringing Cabaret to campus, and we want YOU to be a part of it! To audition, read through this audition packet and sign up for an audition slot here. 
Any member of the Princeton student body, undergraduate or graduate, is welcome to audition, regardless of level of experience, gender identity, racial identity, or any other background! Queer/LGBTQ and Jewish actors and aspiring actors are especially encouraged to audition, but everyone is welcome, from the most inexperienced beginners to the performance veterans on campus!
**Be aware that in order to be cast, you MUST be able and willing to remain on campus through Reunions 2023, through our last performance on May 28th. Housing and dining will be provided during this time.
Auditions will be Wednesday November 30th from 5:30-10 PM in Woolworth 104, Thursday December 1st from 6:30-10 PM in Woolworth 105, and Friday December 2nd from 11:30-3:30 PM in Woolworth 105. Come to your audition prepared with one minute of a song of your choice, and one of the short monologues in the audition packet!
If you have any general questions regarding auditions, feel free to reach out to director Andrew Duke at ad9706@princeton.edu. For scheduling questions, please email Gabbie Bourla at gbourla@princeton.edu.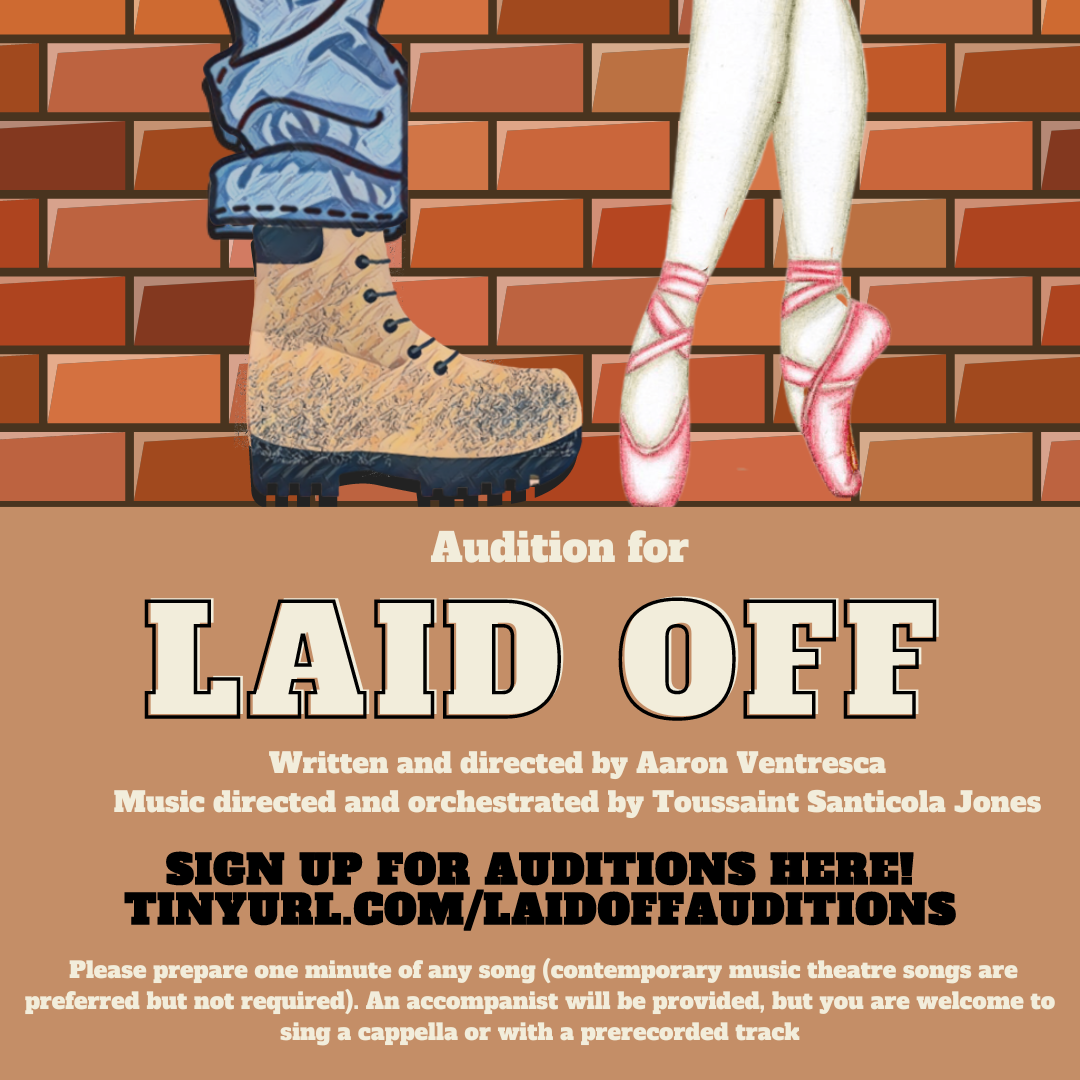 Announcing auditions for PUP's production of Laid Off on Friday, December 9th or Saturday, December 10th. Sign up for an audition time here. Please prepare one minute of any song (contemporary music theatre songs are preferred but not required). Auditions will take place in the Woolworth Music Building. No experience of any kind necessary! Shows will be April 28-30 in the Frist Theater. Reach out to director Aaron Ventresca (aaronmv@princeton.edu) with any questions or concerns. (If you want to audition but don't think you will be able to make any of the times, reach out and we'll be sure to figure something out!)
What happens when a construction worker meets a professional ballet dancer?
Bobby Tuna lives with his eccentric mother, struggling to find contracting jobs during the financial crisis of 2008. Along with his wise-cracking, hockey-loving friends, he begins working on renovations for the city's ballet company. He unexpectedly finds himself falling for Dallas, a corps de ballet member in the company… and the girlfriend of his boss Derill Mafa. With his hilarious henchmen Morton and Goon, Derill Mafa will do whatever he can to thwart the growing relationship between Bobby and Dallas. Tightly-knit friendships, shared financial hardships, and comedic antics bring the characters to life when two vastly different worlds—building and ballet—collide.
PUP AUDITION PROCESS
Little bit lost on how musical theater auditions work? Check out this page for resources on the PUP audition process and audition song selection here!
This page will be continuously updated throughout the year, so be sure to check back for more information about upcoming auditions!